Posted by Gieselle Baerveldt on
Posted by Gieselle Baerveldt on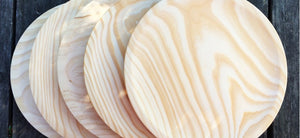 Follow our list of Tips & Tricks to prevent your all natural pine wood Galciain Octopus plates from cracking and warping!
Posted by Gieselle Baerveldt on
Thanks for visiting our brand new e-store! El Blog is where we plan to share exciting news about the food industry throughout Canada, upcoming events, and many new products!  We have done our absolute best to ensure we are only bringing you the finest when it comes to gourmet Spanish food! Take a look around, and make sure to check back soon as you never know what we'll be bringing you next…
¡Hasta Luego!